Performing an AutoUpdate within FastTracks V2 SongBook Creator
This process requires a Current AutoUpdate Subscription. If while performing the AutoUpdate you receive an error message stating that "No AutoUpdate Subscription Exists" you'll need to renew your AutoUpdate Subscription. You may do so online by clicking here.
Step 1: Log on to the Internet
Step 2: Launch FastTracks V2 SongBook Creator
Step 3: From the "Quick Start" menu click the "AutoUpdate" button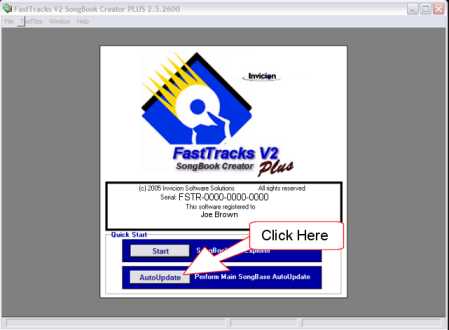 Step 4: From the Next Screen Click "Next"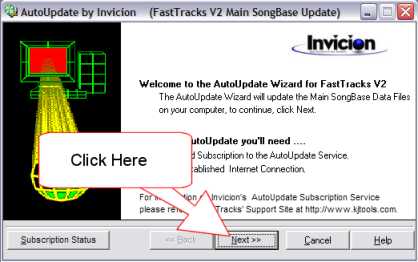 The AutoUpdate should commence and requires no further User intervention.